Haskap berries are best picked with a harvester specifically designed to protect both the fruit and the bush. In 2018, the Bee & Thistle Orchard purchased their custom-designed harvester, the Joanna Premium, through Weremczuk Agromachines, Poland. It has special attachments which enable the machine to work low to the ground, maximizing the harvest from each plant. The shaker fingers are gentle and do not damage the fruit nor the bushes. A blower is in line with the conveyor as the berries drop from the main conveyor to the sorting conveyor, blowing air through them to rough clean them from leaves, twigs and extra debris. If you wish to see a video of the Harvester in action, please follow the link to YouTube, where we've uploaded a small snippet of our first harvest. Peter is on the tractor, and the conveyor belt is being manned by our good friends and neighbours, Quinn and Calvin. Several of our team were back at the sorting station getting the berries ready for the freezer.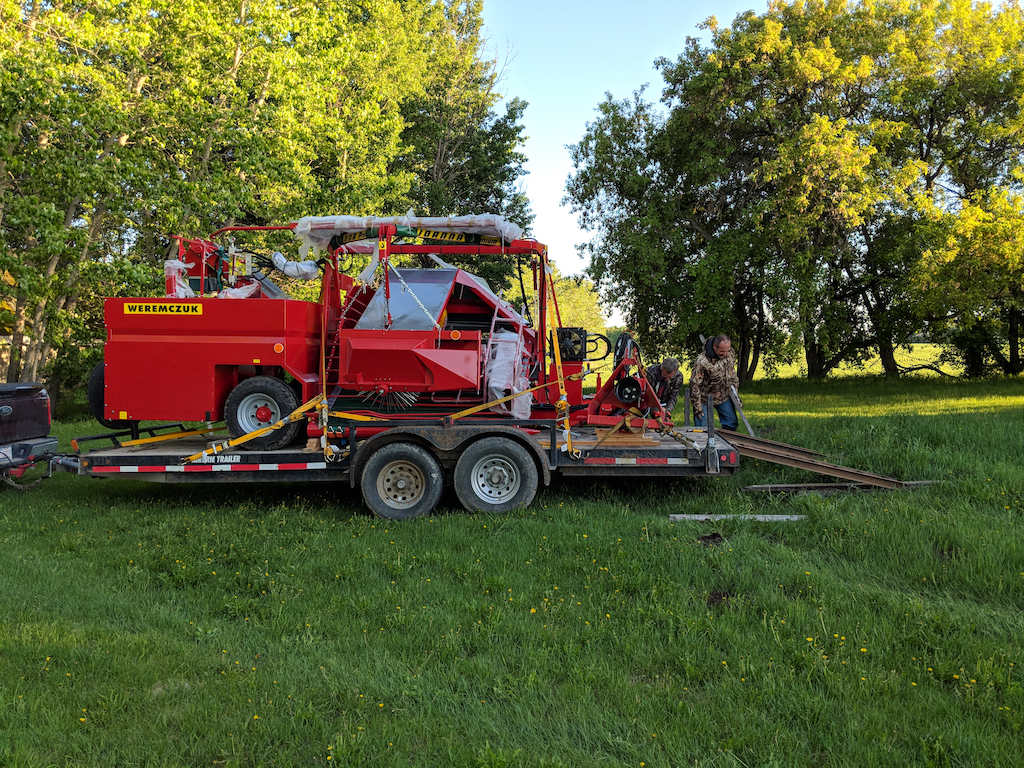 This harvester was ordered from Poland in January, 2018, and finally arrived in Canada in June via ship to Montreal, and then rail to Calgary. It was then trailered to Debden. It had to be assembled, cleaned and oiled before the first use.
The first set up was so exciting and nerve-wracking. It was a steep learning curve for both operator at the tractor and sorters at the conveyor belt on the machine. Luckily, we purchased a dedicated orchard tractor, the New Holland 2012 Boomer 8N, which has creeper gears and is very adaptable to using with this style of pull-behind harvester. We had 160 berry trays available, and each held about 7 pounds, so we could harvest approximately 1,000 pounds in several hours. The trays cannot be filled too deeply, as Haskap are easily crushed. The process was then repeated. Next year we will hire more workers so we can work in a continuous cycle for several days.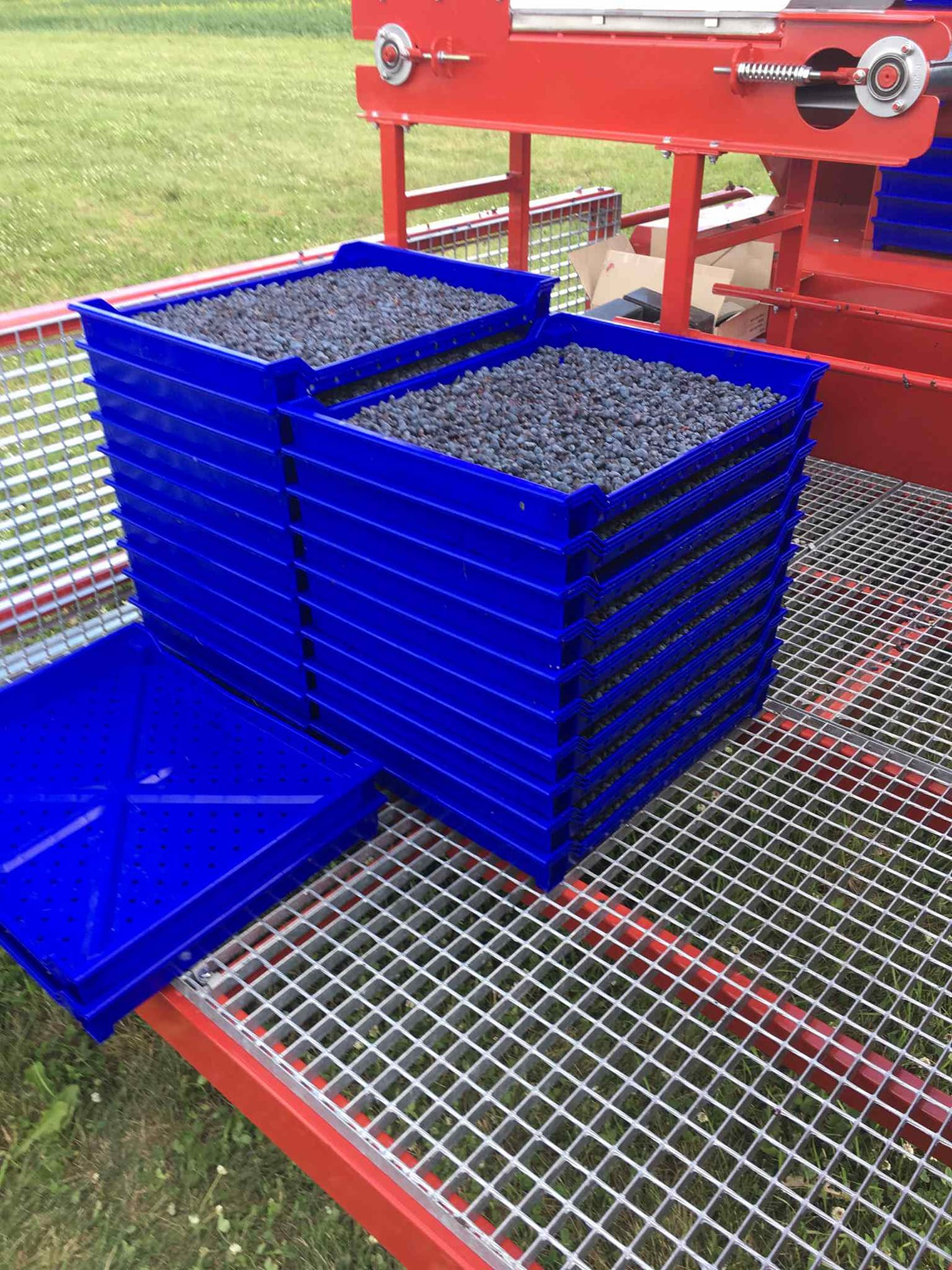 After the berries were sorted into trays coming off the conveyor belt, they had to be washed and sorted a second time.
Then the berries were put in boxes and buckets and loaded into the freezer cooler, cooled overnight to -4C, and then transported to the storage warehouse freezers where they will be maintained at -18C until needed.
End of June, 2019, the harvester is brought out of storage to get ready for the 2019 harvest. It will take a few days to check it all over and get everything set up.