The Bee & Thistle Winery is planning to expand its offerings to include Cherry wine and liqueur. All of the Cherries will be grown on Collin's Ravensfield Farm, located just down the road from the Bee & Thistle Winery and Orchards.
In May, 2018, one thousand Cherry trees were purchased from a local distributor in Prince Albert, Haskap Central Sales Ltd., and planted in a nursery on the Bee & Thistle Orchard property. The trees flourished in the summer of 2018, however, the following winter was extremely cold and harsh, resulting in the majority of the trees dying. Thus, the realities of farming have proven that nature is stronger than man. However, this setback will be overcome. Watch for updates!
Here's our story of growing Ravensfield.
To protect the Cherry and other fruit orchard from wildlife, Collin and the team erected an 8 foot high fence covering 5 acres of field.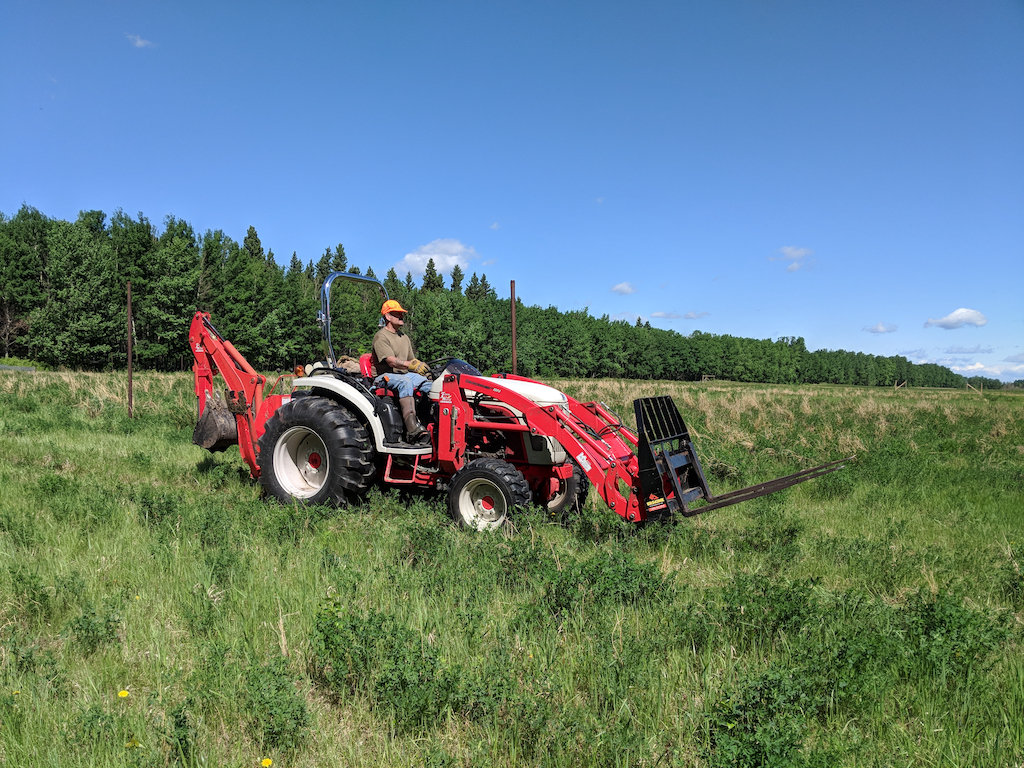 Peter's farm tractor came in very handy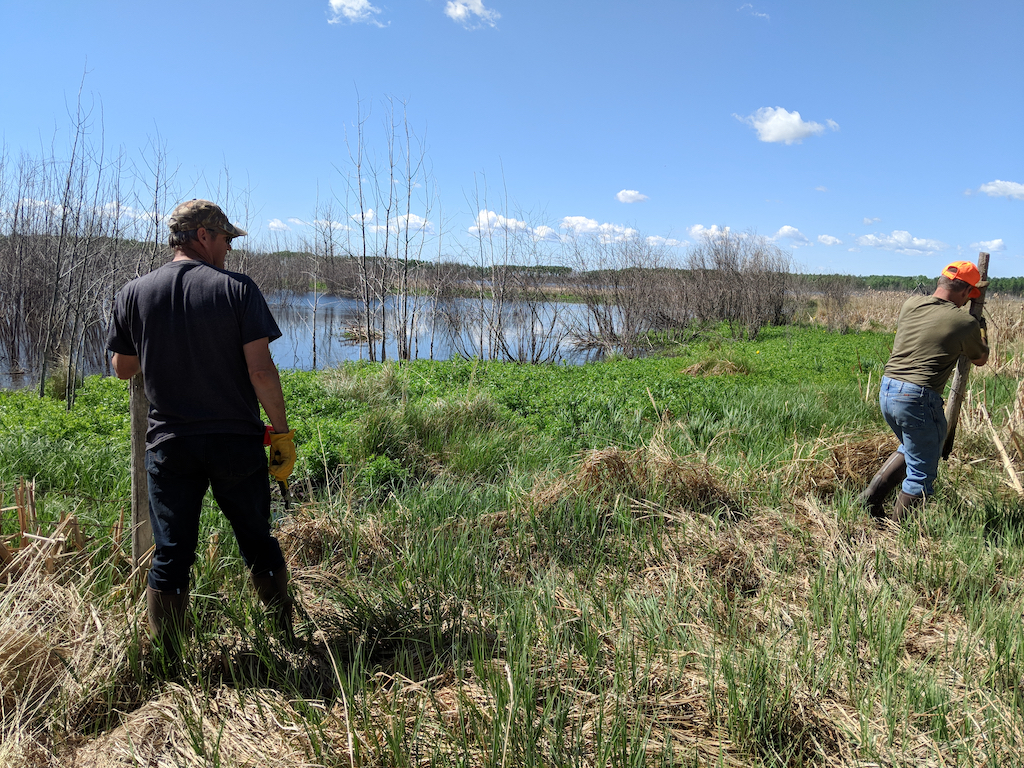 All fruit can be watered from a pond on the property if there is insufficient rainfall.
The Cherry trees were purchased frozen and needed to be thawed for 24 hours before planting.
Collin planted the 1,000th Cherry tree. The nursery looked great and the plants thrived through the summer. Winter came and the plants fell into expected dormancy. In the spring, some plants had good roots. However, the majority failed to live due to the harsh climate in the winter of 2018-2019.
Poplar trees that will act as a windbreak at Ravensfield were also planted in the Bee & Thistle Orchard nursery in May 2019. They remained there until August, 2019 when they were transplanted to Ravensfield. They have taken hold and are looking good.