The Bee & Thistle Winery is planning to expand its offerings to include Cherry wine and liqueur. All of the Cherries will be grown on Collin's Ravensfield Farm, located just down the road from the Bee & Thistle Winery and Orchards.
To protect the Cherry orchard from wildlife, Collin and the team erected a fence covering 5 acres of field. In May, 2018, one thousand Cherry trees were purchased from a local distributor in Prince Albert, Haskap Central Sales Ltd., and planted in a nursery on the Bee & Thistle Orchard property. The trees flourished in the summer of 2018, however, the following winter was extremely cold and harsh, resulting in the majority of the trees dying. Thus, the realities of farming have proven that nature is stronger than man. However, this setback will be overcome. Watch for updates!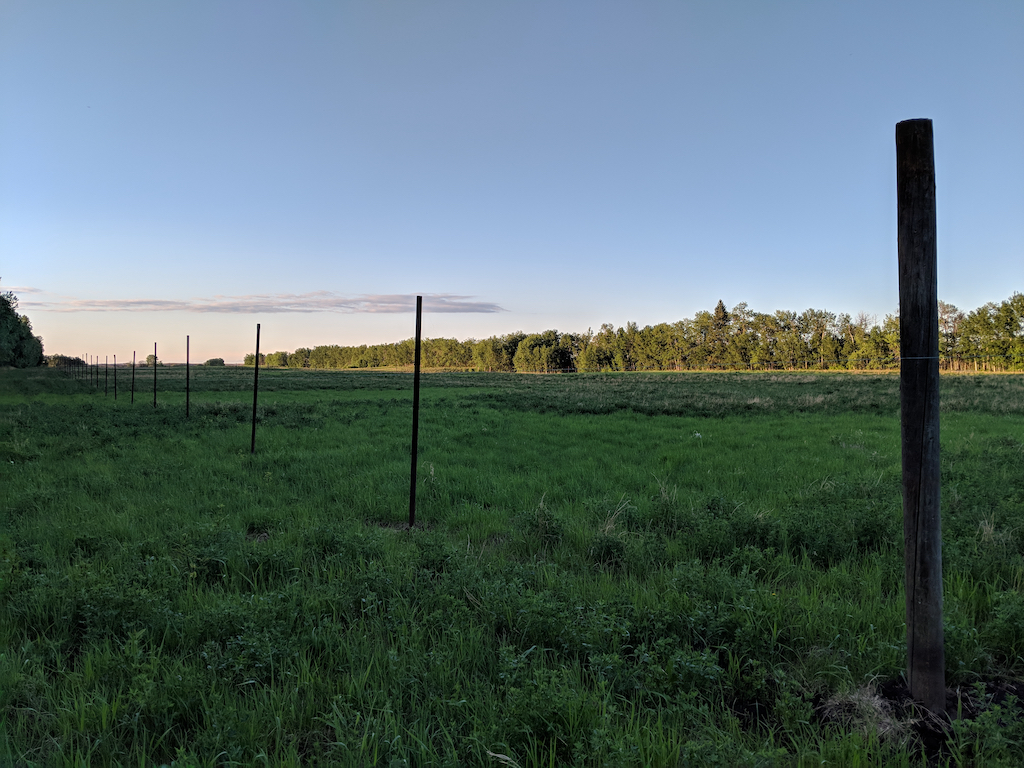 Getting one of the corners ready for the 8 foot high wire fencing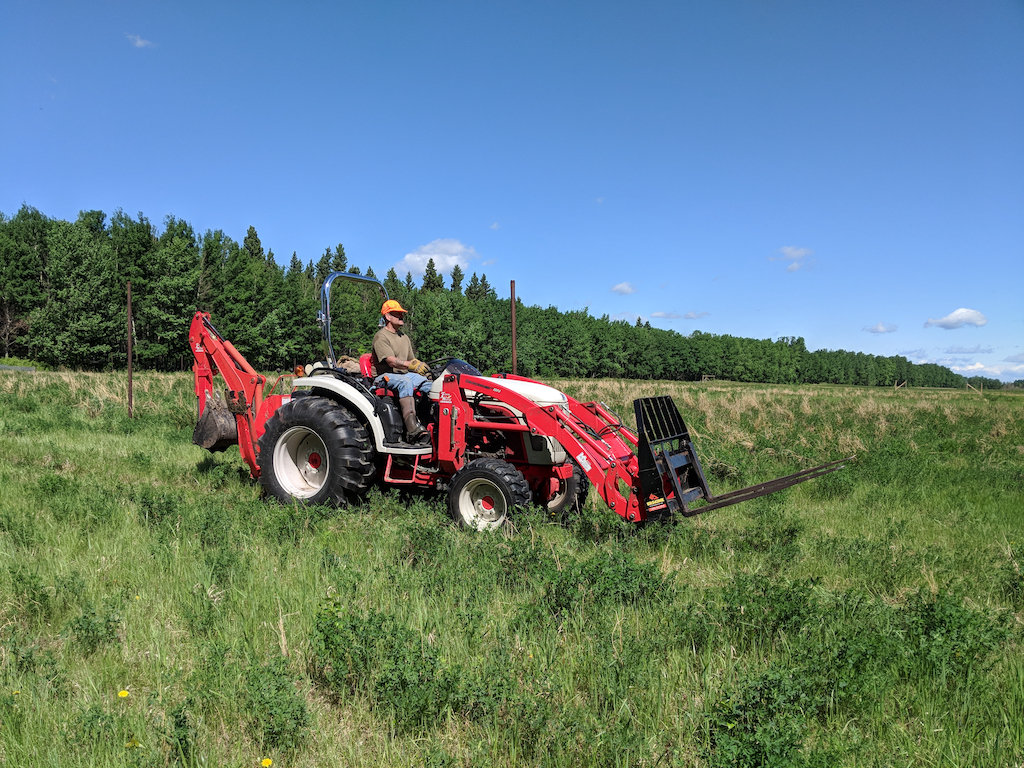 Peter's farm tractor came in very handy
The corner fencing along the north-west side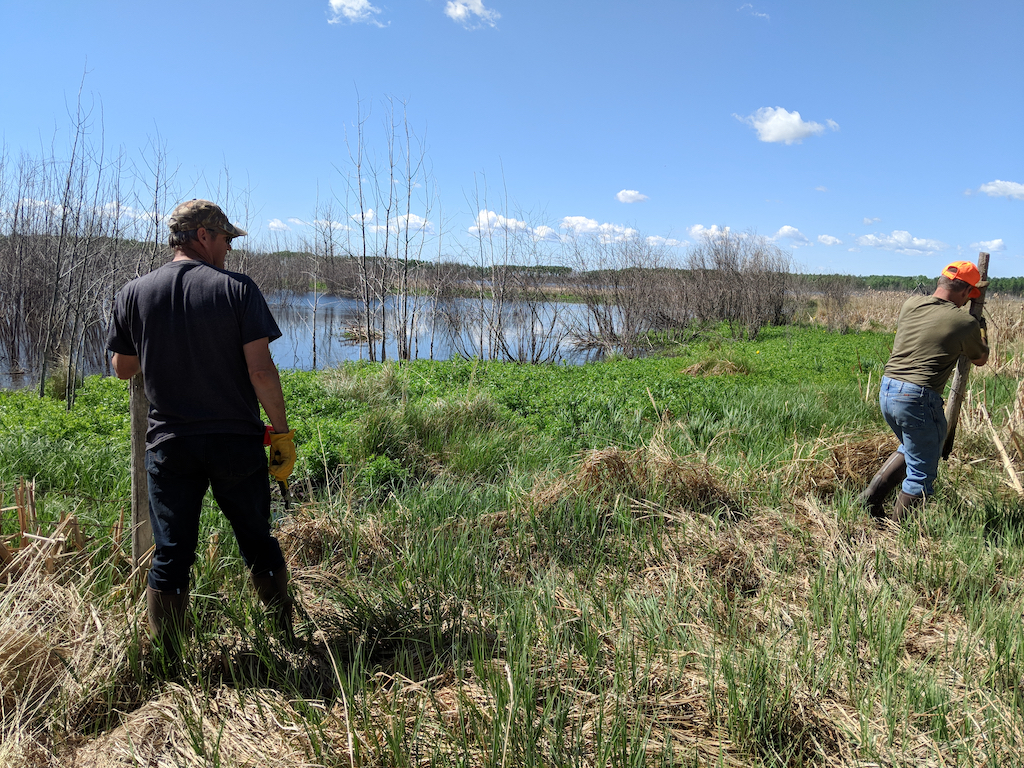 The Cherry trees will be watered from a pond on the property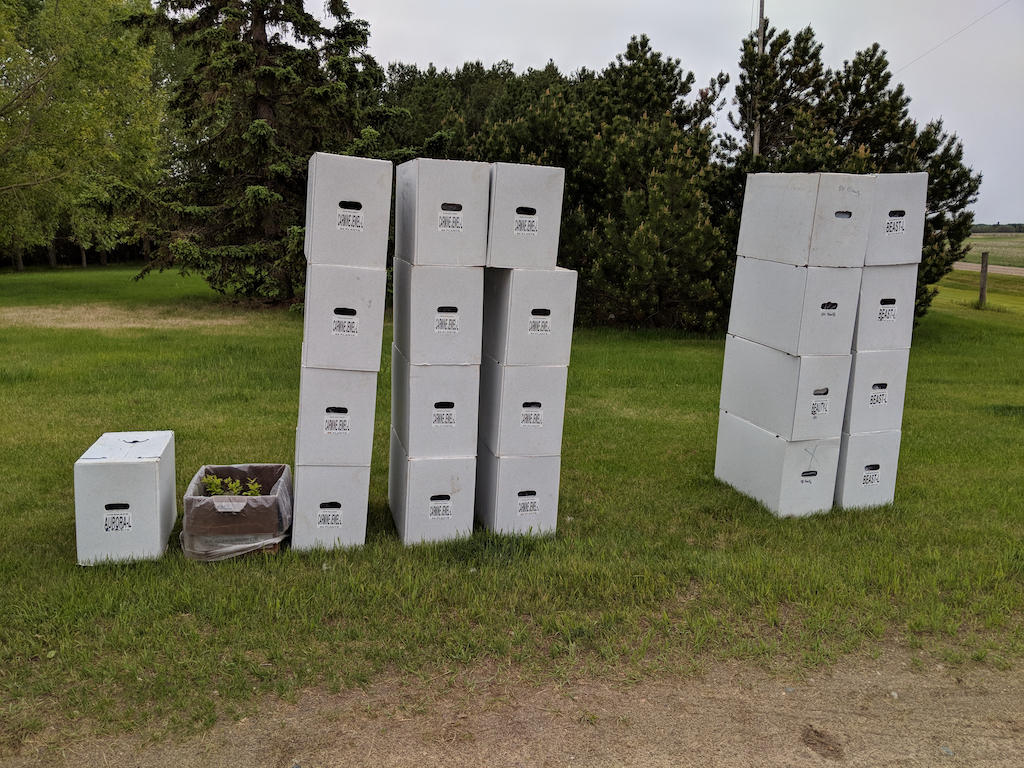 In May, 2018, we picked up the Cherry trees from Haskap Central Sales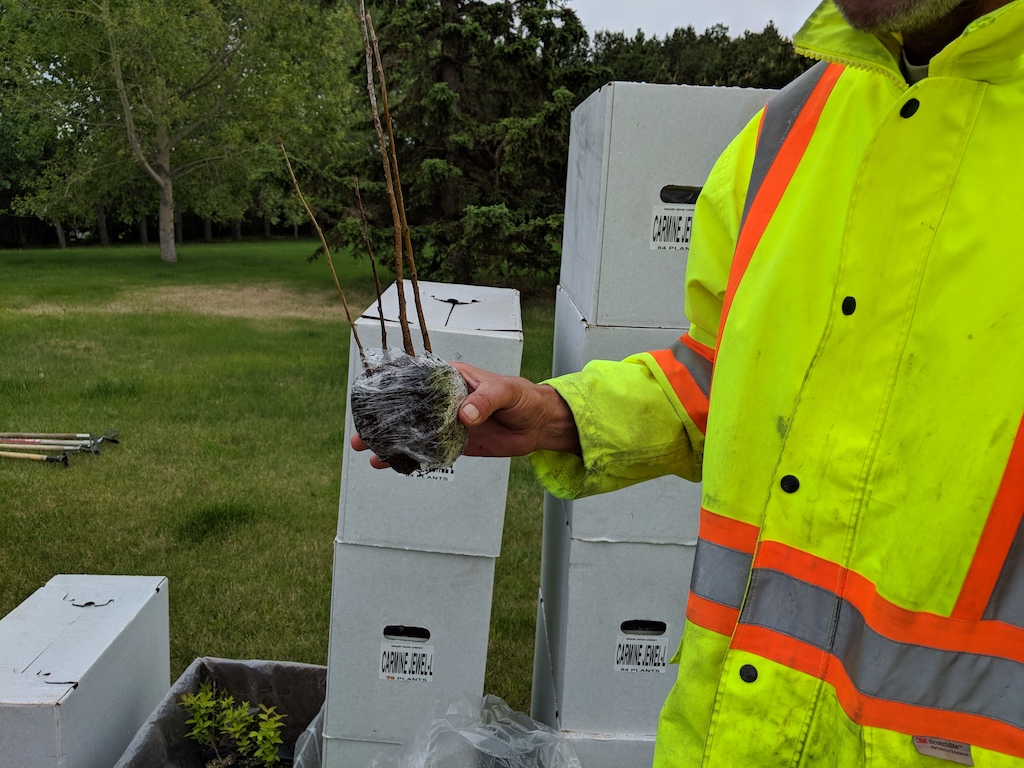 The trees are frozen in a 4 pack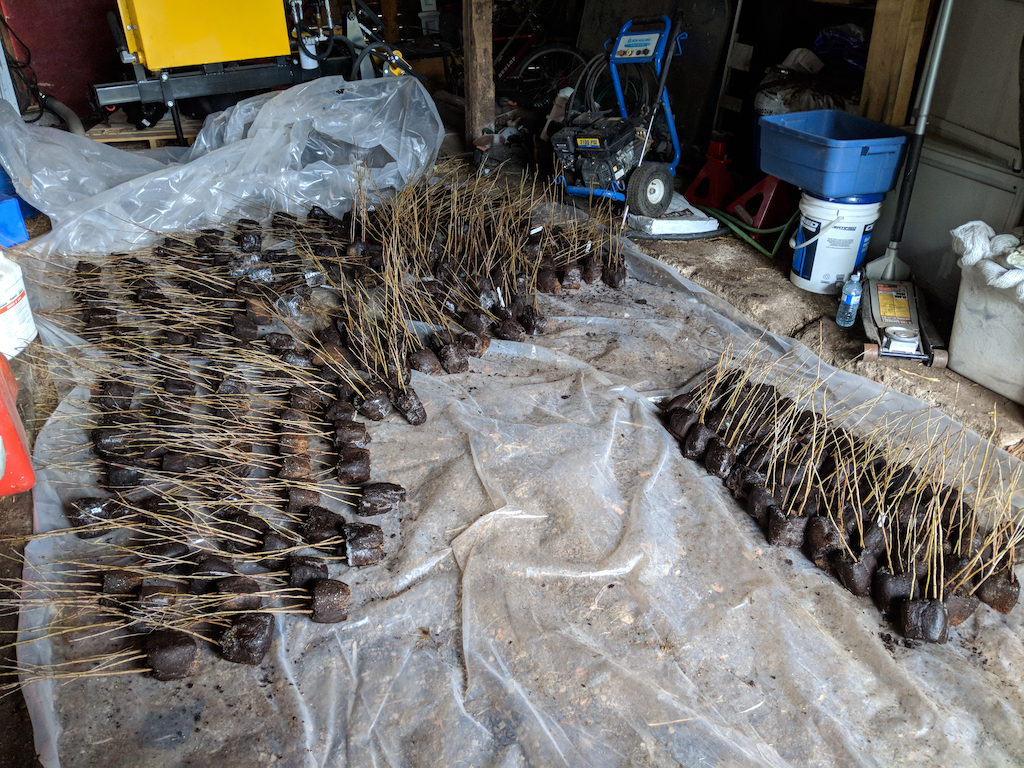 The trees had to be separated and thawed before planting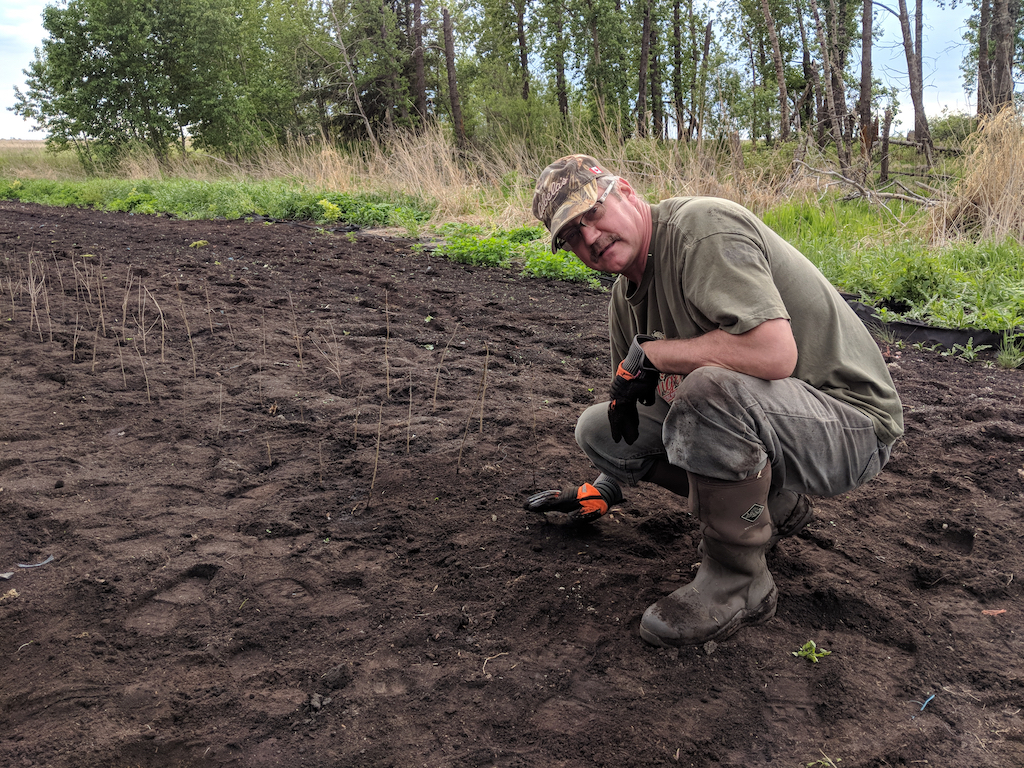 Collin planted the 1000th Cherry tree in the nursery
The Cherry trees were planted in a Nursery and will be watered and cared for until they get stronger. This is on Bee & Thistle Berry Orchard property.
It's the spring of 2019 and the cherries appeared to have survived their first winter.
After only 10 months in the nursery, look at the awesome roots on the cherry tree! However, our excitement was short lived when it was found that only a handful of trees survived.
Poplar trees were planted in the Bee & Thistle Orchard nursery in May 2019. They will be transplanted to Ravensfield to act as a windbreak for the cherry trees.